Open the doorway to a selection of children's stories told by our ASL Storytellers in their first language. Each story is presented in ASL with the English language text for each page in view. There are vocabulary videos to help you with some of the key words from the story.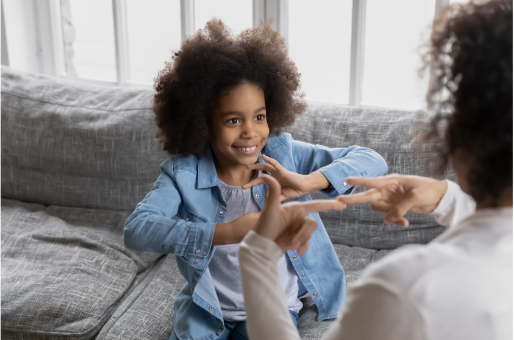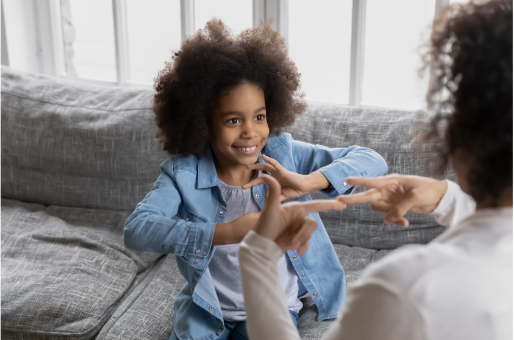 Tips for Using These Videos
There are also downloadable Parent Tip Sheets for each story. These story extending activities will support learning for both you and your child.
Many of the Parent Tip Sheets focus on one of the '15 Principles for Reading to Deaf Children' supported by the Laurent Clerc National Deaf Education Center in Washington D.C.
Our videos, Parent Tip Sheets allow you to tap into the 15 principles supporting your child's ASL and English language learning and your own ASL language learning.
Watch each video a few times to get comfortable and then give a page or two a try!
Want to have the hard copy of the book too? You can check out the book at your local library and read along with the video or one on one with your child.